During one of my workshops last month a student shared a story about bees that he'd capture in his younger days. The bees never stung him and I was curious to know more. He lived in California at the time. He and the other kids called these bees "H-bees" because of the H-shaped marking on their backs.
I thought about the different bees I've encountered and couldn't come up with a mental image of one with an H-marking on its back. But I have encountered numerous flies with these markings.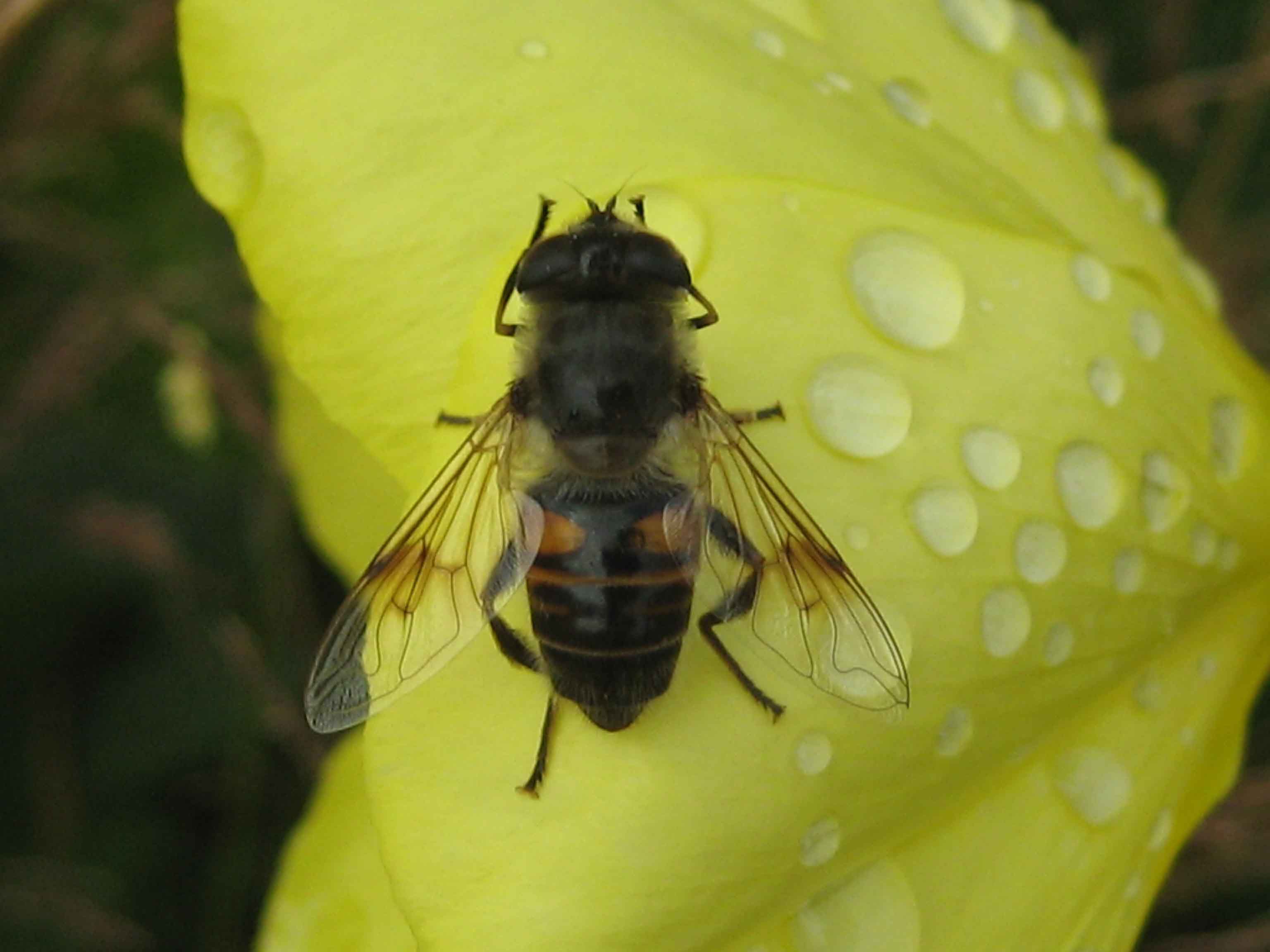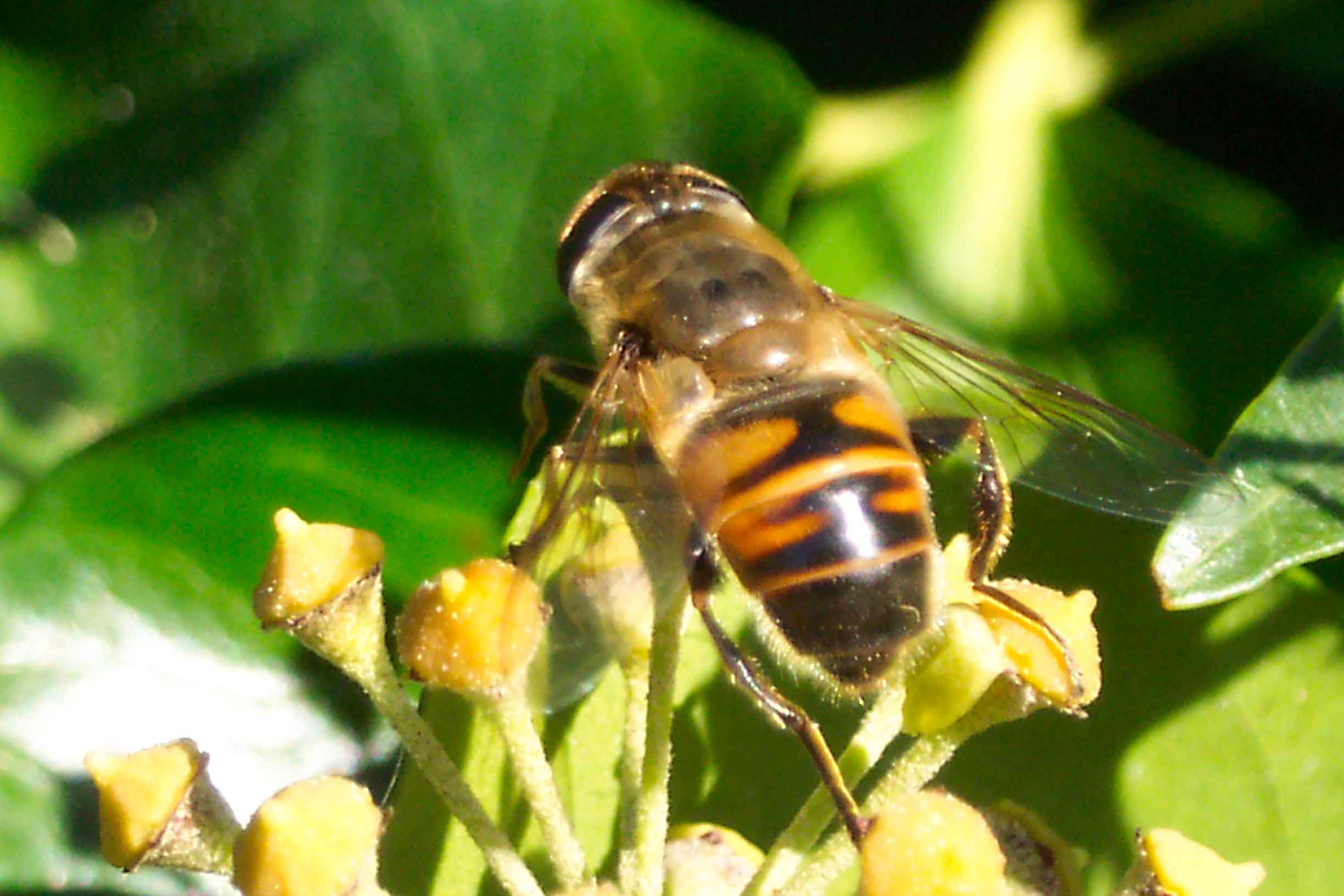 There are many kinds of flies who look like bees. There are those like the ones above that are reminiscent of a honey bee. Others, like the two below, look a lot like bumblebees.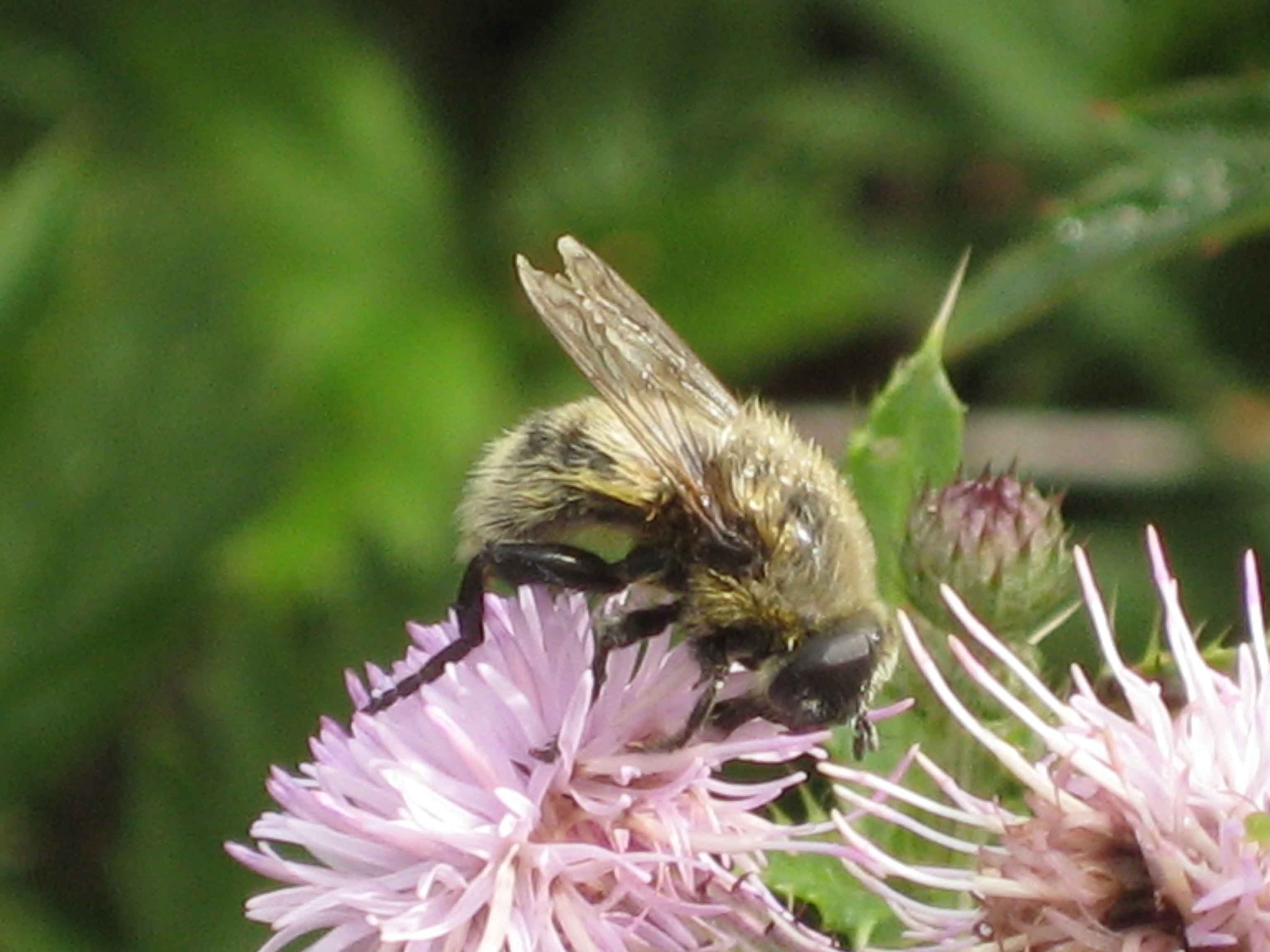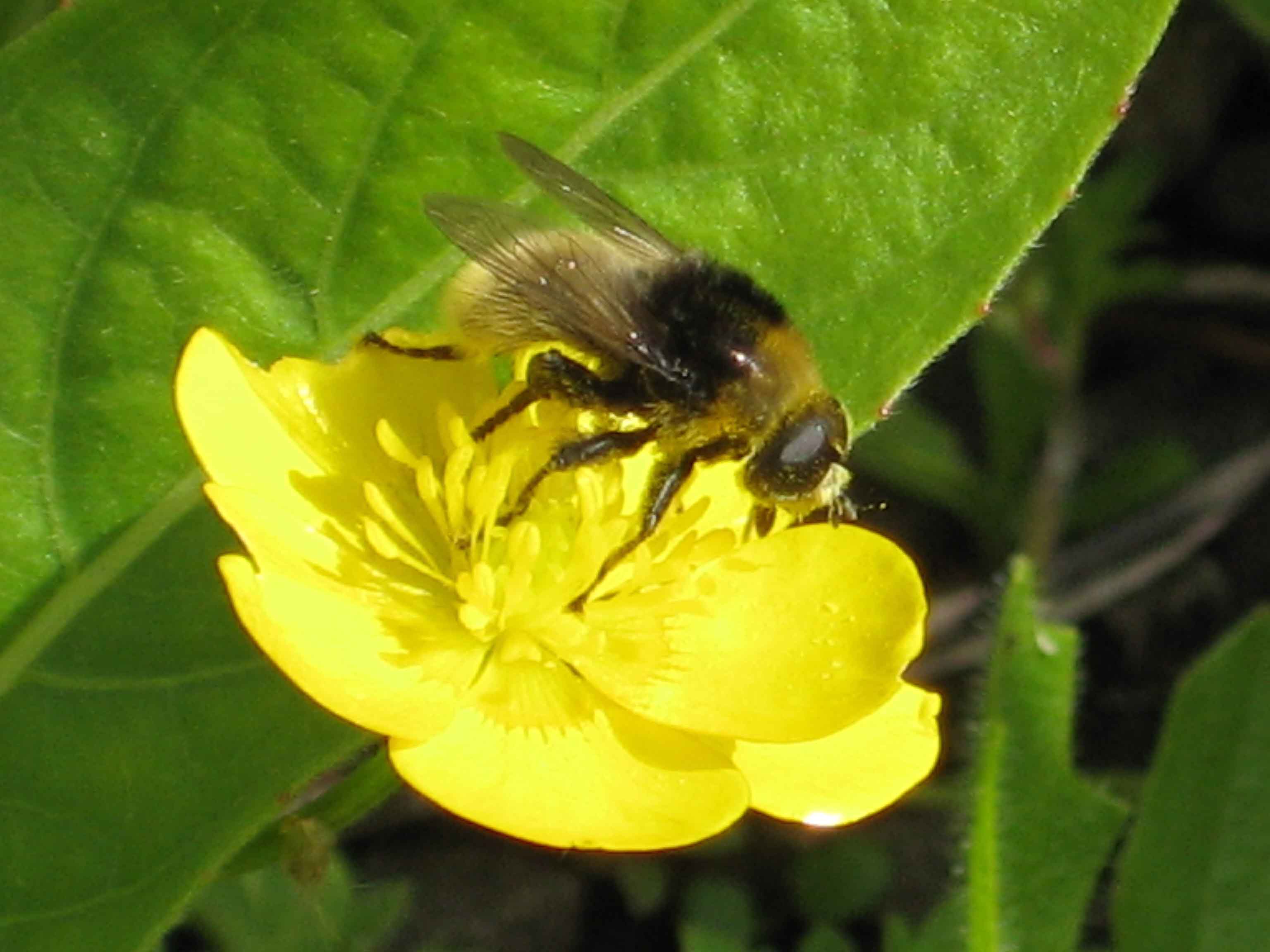 Flies and bees are quite different. The two most obvious differences are between the size of the eyes and the length of the antennae. On the left is the front view of a fly. The gray areas are the eyes – they are very large and there are only two. The little black nubs are the antennae. On the right is the front view of a bee. The main eyes are smaller than those of a fly, and there are extra eyes on the top of the head. The antennae are long and easy-to-see.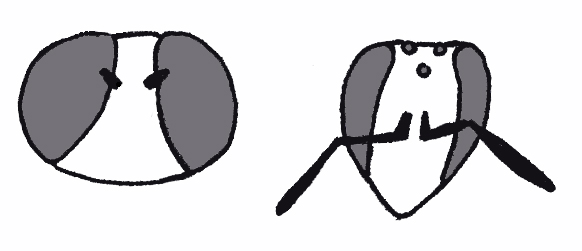 Flies are often viewed with distaste because of their relative abundance and bad press. Don't let this fool you! Flies are important pollinators! They are out earlier in the season (I saw my first fly in January) and many of them love nectar. And, just because they are abundant now doesn't mean they always will be.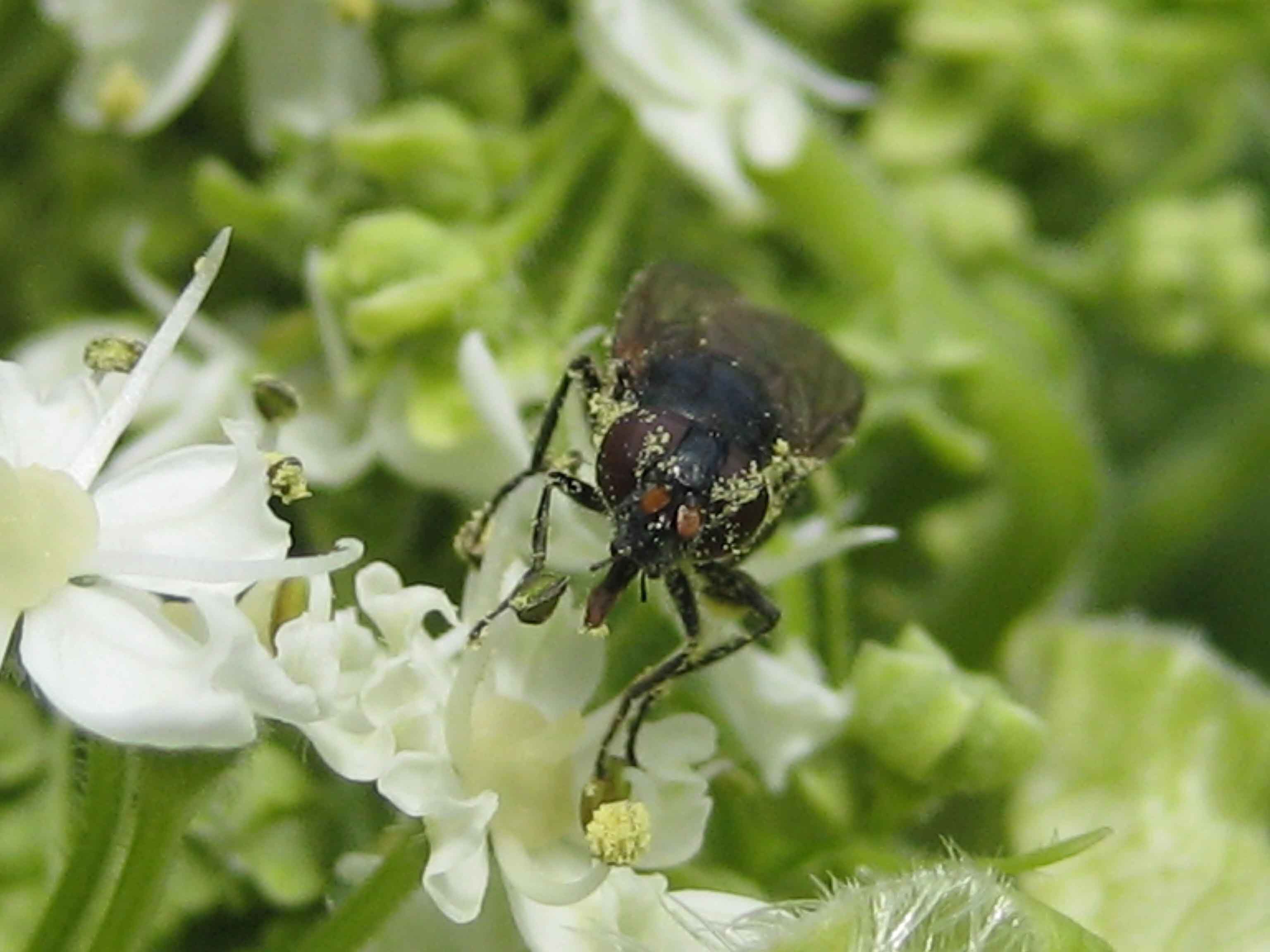 Comments
comments